You can Cure Insomnia with Ayurvedic Herbs
By Sunil.
Many people suffer from sleep disturbances or insomnia. However, for some people it is a daily problem; even sleeping pills fail to have their effect. Lack of sleep can cause a lot of problems. Problems like improper digestion, acidity, heart burn, nausea, gastric problem, stress, anxiety, and depression can be caused by lack of sleep.
A sound sleep is essential for everyone to be healthy. People who suffer from insomnia feel less energetic throughout the day. They will feel weak and tired faster than people who have had good sleep. Many people pop-in sleeping pills to get good sleep. However, it has negative effects on the health of the person taking such pills.
There are several Ayurvedic herbs that can give almost the same effect of the sleeping pills. These natural herbs are a better remedy. Try these natural herbs to get rid of sleep disturbances.

Natural Herbs to Help get Rid of Sleep Disturbances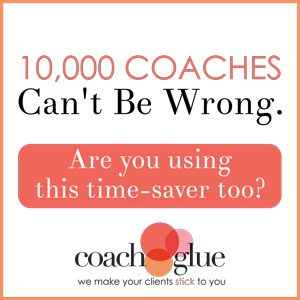 Ashwagandha: Ashwagandha is one of the main ingredients included in many Ayurvedic medicines and treatment. Ashwagandha is a good herb that can increase the stamina and strength in the body throughout the day. This herb also helps in calming your mind and giving you sound sleep at night.
Valerian: Ayurveda< recommends this herb to cure insomnia. It is one of the most effective herbs that is approved for treating sleep disorders. Hops: The extracts from this herb is used as an Ayurvedic medicine to give good sleep. This herb is proved to reduce the sleep disturbances.
Lavender: Lavender is used to reduce anxiety and sleep disturbances. It acts as a good tonic for nervous system. Before bedtime, take a bath by adding a few drops of oil in the water. This will help to reduce sleep disturbances.
Calamus root: This herb is very effective in giving you good sleep. The powder made out of this root is taken daily by adding a teaspoon in a glass of warm water and/or milk.
Chamomile: Chamomile is a flowering plant that belongs to daisy family. Chamomile treats insomnia.
Passion flower: The extract from this flower promotes sleep.
Shatavari: This herb also helps to give a better sleep at night.

Check with Your Doctor First
These Ayurvedic remedies will take care of the sleeplessness problem. However, some of the herbs might not be suitable for all. It is advised to consult a doctor, before you choose Ayurvedic herbs to treat insomnia. If you are having sleep disturbances due to stress and depression, regular exercise and yoga will help to calm your mind and let you have good sleep.
Copyright © AyurvedaHealthTips.com